The Saudi Energy Efficiency Certification is mandatory by the Saudi Arabian Standards Organization (SASO). SASO is exclusively responsible for the development and implementation of all standards and measures in Saudi Arabia.
Products Categories:
Air conditioner, refrigerator, washing machine
Electric motor
Lighting Products
Commercial air conditioner
The energy efficiency label briefly describes the energy efficiency ratio. The energy efficiency label and style are shown as follow.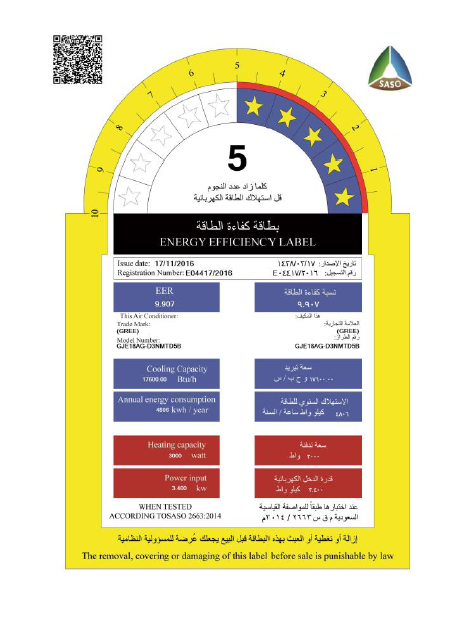 We can provide services about Saudi Arabian energy efficiency certification.
Our Services:
Check application documents
Follow up certification process
Training
Translation
For more information, please contact:
Ms YAO
l.yao@ccicfrance.com
0033-491727375